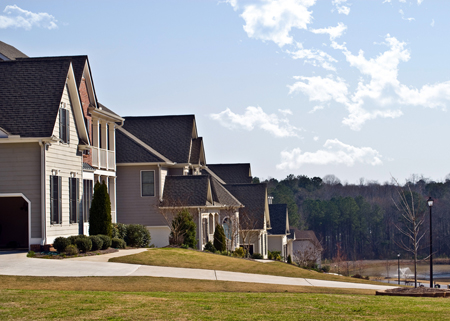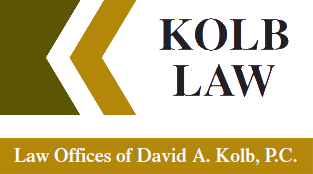 Home Owners Association
More than 40% of the new homes constructed in Will, Kendall, Grundy and LaSalle counties during the recent real estate building boom were built with a governing association. Homeowner Associations are responsible for the architectural integrity of the community, the preservation and enhancement of the value of the community and often times, provide a host of amenities, activities and facilities for the use and enjoyment of the association member residents.
Managing these associations is a difficult and time-consuming job. Licensed professional property managers run most of the larger associations in the area. Next to selection of the Property manager, the most important decision a community can make is selecting legal counsel.
Community Associations are complex and the laws related to the operation of the association are ever-changing. The decision to select legal counsel should be deliberate and approached in a careful and selective manner. Every effort should be made to select the best qualified attorney for the association.
As a Property Manager, Management Company or as a member of the Board of Directors, you should select an attorney with a diverse range of expertise over the complete range of community association law. Consider hiring General Counsel to meet all of the Association's legal needs and to provide the necessary continuity through different management companies, property managers and Boards of directors.
General Counsel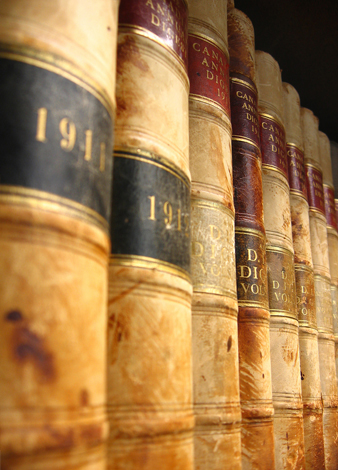 As General Counsel to association boards of directors, The Law Offices of David A. Kolb, P.C. advises community associations regarding day-to-day operations, including interpretation and enforcement of governing documents, fiduciary duties of directors, amending and restating governing documents, preparing and enforcing vendor contracts, board meetings, election issues, employment law, statutory compliance and a host of other topics including:
All Litigation Needs
Rules and Covenant Enforcement
Meetings, Elections, Governance
Architectural Restrictions
Developer Issues
Lien Preparation and Foreclosure
We serve as General Counsel to Common Interest Communities throughout the south and west suburbs and currently represent thousands of units located in Will, Grundy, LaSalle, Kendall and Kane Counties including the following types of common interest communities:
Master Planned Communities
Waterfront Communities and Marinas
Mixed Use Associations
Golf and Country Club Associations
Resort Communities
Planned Unit Developments (PUD's)
Senior Housing Communities
Mobile Home Park Associations
Business Park Associations
Property Owner Associations
Who Does the Association Attorney Represent?
The association's attorney, as General Counsel to the association, does not represent individual directors or board members or the property manager or even individual homeowners. The association's legal counsel represents the association as an entity. The Attorney may communicate directly with one Board Member, usually the President, or with the Property Manager, but the attorney does not represent either of these individuals.
Owners will often times presume that the Attorney represents the Board because the attorney is advising the Board directly regarding policy or procedures. This belief is incorrect. Another common misconception is that the Association's attorney is available to answer any legal questions posed by any owner or resident. This too is inaccurate.
The Association's attorney or General Counsel represents the Association as a whole. While the client (the Association) remains the same from year to year, the client representatives (Board members) change from time-to-time as do other significant players such as the property manager and various vendors.
Hiring and developing a close professional relationship with an experienced common interest attorney is one of the most important tasks confronting a Board of Directors. It is a responsibility that should not be taken lightly or casually delegated.
Community Association Legal Needs Change over Time
There is a difference between the needs of the new, younger associations and the older, more established associations. It is important to hire an attorney with the knowledge needed for each step of the Association's development.
In the Newer Associations, there is usually a call for legal assistance regarding:
Collection and Rule Enforcement and Interpretation
Developer or Contractor Issues
Organizational Issues – Architectural Review Committee
Insurance
Development of Management and other Vendor Contracts
In the older, more established associations, issues tend to focus more on:
Collection and Rule Enforcement
Warranty issues
Reserves/ Special Assessments
Regardless of the age of your Association, the Board should strive to establish continuity by retaining an experienced attorney responsible for all of the Association's legal needs.
Contract Preparation and Negotiation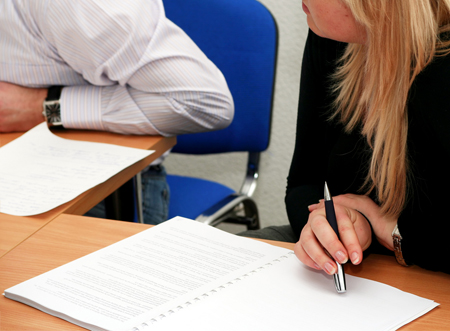 Does your Association simply sign the contracts submitted by various vendors? Do you actually understand the terms of those contracts? Many of the contracts presented by vendors were prepared by their attorneys and are drafted favorable to the vendor. For example, many vendor prepared contracts require the Association to insure the vendor for the vendors errors or negligence! It should be the other way around. Why wouldn't you have your contracts reviewed by counsel before the Board votes to have the Association bound by an unfavorable agreement?
Has your Association considered preparing your own contracts to be bid out to the landscape companies, or the management companies? You should. If you don't prepare your own contracts, you must at a minimum negotiate the contracts offered by the vendors.
Experienced General Counsel can save your Association thousands of dollars in contract review and preparation alone. Contact the Law Offices of David A. Kolb, P.C. for a free consultation regarding the General Counsel services provided by an attorney with years of experience and familiarity with the wide range of homeowner association issues.
Billing Philosophy
We believe that it is important for an Association to be able to manage all of their expenses including expenses for legal services. We work with our association clients to save you money and time. We avoid flat fee billing which can become excessive and lead to higher legal expenses. We charge only for time spent on a particular task. You are provided with a detailed billing statement indicating the date and service performed as well as the time charged for the service. Our hourly rate for all services billed is in 1/10th hour increments.
We do not charge for routine telephone calls or electronic inquiries. We do not charge higher rates for court appearances. Court time and office time are billed at the same low hourly rate. We are receptive to alternative fee arrangements with our Association clients and work to develop a plan that is mutually beneficial. Contingent fees, and Retainer Agreements both annual or deposit, are advantageous to some of our Association clients.
We will work with you to develop a plan that best fits the needs of your Association. If you are looking for successful, cost effective legal representation, contact the Law Offices of David A. Kolb, P.C. to schedule a free consultation to discuss your Association General Counsel needs.
Collections Forcible Entry and Detainer
The Illinois legislature has developed the Forcible Entry and Detainer Statute which is a very powerful tool for homeowner associations seeking to collect past due assessments. This statute permits a court action which allows an association to seek a judgment for past due assessments in a relatively quick time period. It also permits the association to foreclose on the property of a delinquent homeowner in order to collect the judgment. The use of Forcible Entry and Detainer Statute is a very effective method of bringing association delinquencies under control.
The Law Offices of David A. Kolb, P.C., has an established collection process in place to assist our association clients in the effective, expeditious collection of past due assessments. Here you will be working directly with an attorney who has years of courtroom experience and a high success rate for the collection of delinquent assessments. We routinely appear in the counties in and around the Chicago metropolitan area and are experienced and knowledgeable regarding the steps necessary to successfully collect delinquencies and reduce your Association's deficits.
For more information about how we can help your Association reduce delinquencies with the Forcible Entry and Detainer statutes, contact the Law Offices of David A. Kolb, P.C..